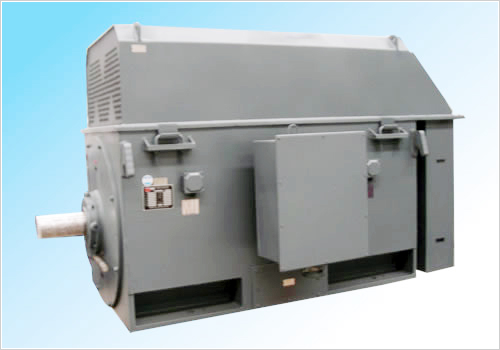 General DescriptionWe developed YKK series motor with higher efficiency energy-saving and smaller volume on the base of production of high and low voltage motors for several years according to needs of oversea and domestic market. The protection class is IP44 or IP54. The motor adopts new performance and mounting size, which is up to the international standard. The performance and mounting dimensions meet the IEC standards. Our company has been certified ISO9001 international quality system, the whole operation including ordering, R&D, manufacturing, inspection, sales and service is in the line of ISO9001 quality system. The production is designed based on supply 50Hz (60Hz on request), 6KV, 10KV (3KV, 3.3KV, 6.6KV, 11KV on request), mounting IMB3 (IMB35,IMV1 on request).
Cold-rolled lamination steel is used to get low loss and high efficiency. Insulation class F (Rise B) and VPI process insured the insulation system. The basic cooling method is IC611, the cooling and heat dispassion condition is mature. It has the advantage of high efficiency, low vibration, low noise and easy-maintain.
The IP44protection class can prevent solid whose diameter is bigger than 1mm from entering the inside of the motor. The IP54 protection class can prevent dust from entering the inside of the motor. Splashing water is prevented harmless for IP44 and IP54 motors. The specification must be agreed if the customers need other protection class.
The direct and reduced-voltage (85%) starting can be applied under rated frequency and voltage.This series motors are general using three phase asynchronous motors, which are applicable to drive various types of universal machines, such as compressors, fan and ventilator, pumps and crushers and other mechanical equipment.